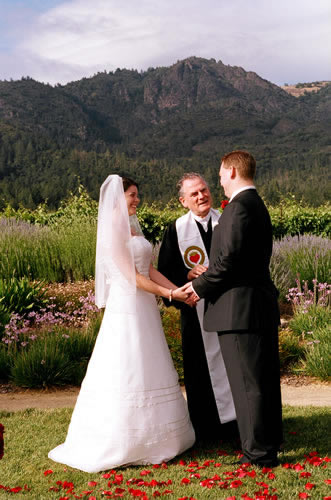 The Weekday Wedding Package, starting at $775, is perfect for the couple planning a small wedding of typically less than 25 people. You will be provided with a simple ceremony outline, sample vows, readings. It can involve a meeting, or may involve a conference call, by Skype or Face time with Rev. Dalton when you have made your choices for your ceremony.
Weekday Weddings are available Monday-Thursday.
We work with many couples each year who dream of having their wine country destination wedding, but would like to stay within an appropriate size and budget.
We appreciate and understand the trust involved in choosing to work with us from afar. Reverend Dalton and Your Ceremony Matters are located in the Wine Country and have a well-respected reputation for their work. They are wonderful resources for your wedding ceremony planning. Below is a sampling of services we offer for the Weekday Wedding Package: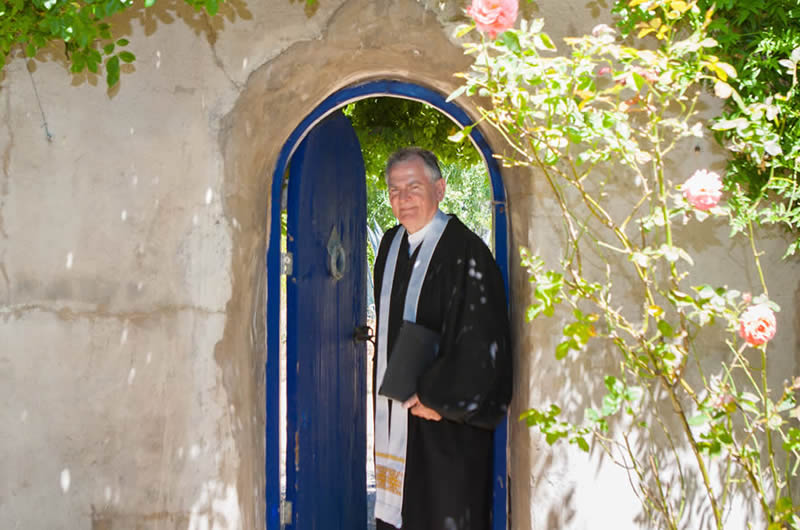 Initial Inquiry
YCM Confirms Availability.
Send by email brief ceremony outline, sample vows and readings.
Provide all the details for obtaining your marriage license.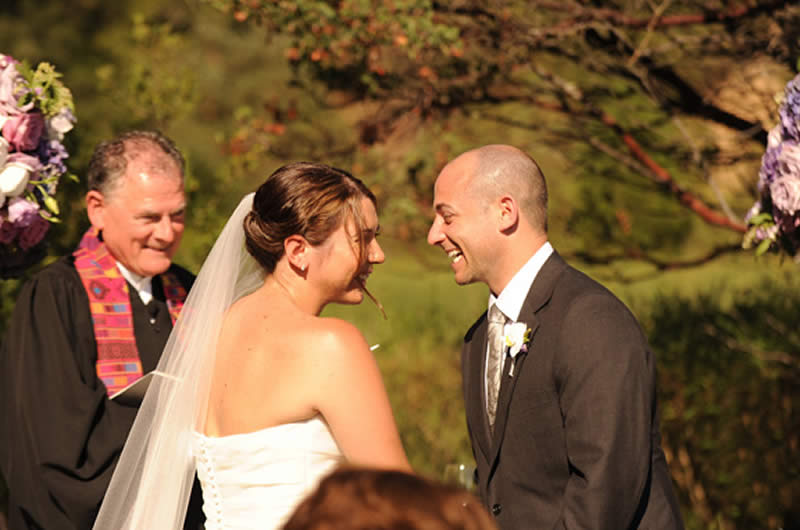 Developing the Ceremony
Begin outline of your ceremony with ceremony template provided by our office.
Discussion in person, or by Skype, and our Facetime, regarding specifics of the ceremony, such as involvement of family, children, timing, music, readings, vows, religious and family traditions, logistics.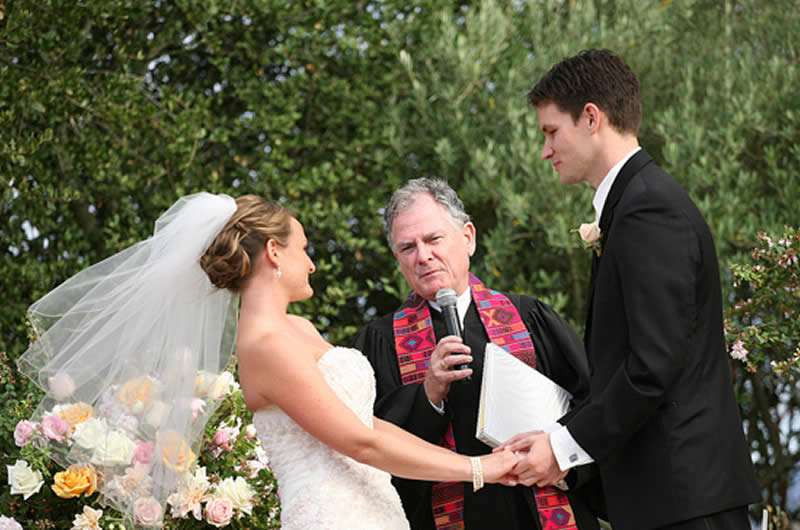 Wedding Day Commitment
Reverend Dalton arrives at least one hour before start of ceremony.
Rev.Dalton, will officiate your wedding ceremony, in a professional personal manner.
Obtain witness signatures on marriage license; have licensed signed carefully and properly, file and mail original marriage license to county for filing.
YCM Office will send confirmation of license filing and follow-up letter.