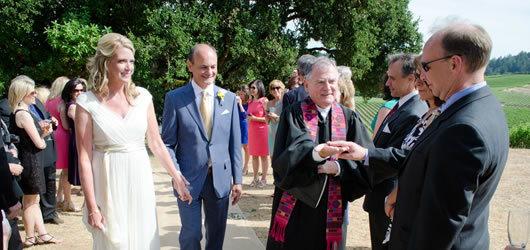 Marriage Preparation Sessions
Reverend Dalton offers a two 60-minute session counseling model that will help support the couple to stay connected in this exciting but often stressful time of planning a wedding. Rev Dalton's comfortable and confident style allows couples to discuss a range of areas that may relate to their upcoming wedding day and going forward as they develop married life together. Learn more…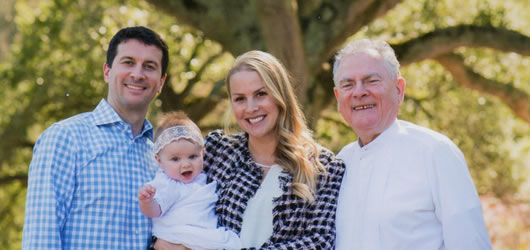 Baby Blessings and Dedications
Nothing pleases Rev. Dalton more than witnessing the gifts of your marriage through the sacred union and birthing a child. Rev. Dalton does not conduct formal baptismal ceremonies. He believes a formal baptism needs to be celebrated within the family's own particular Church. He develops with you a ceremony that will welcome your child to the world and make it a special day for your family and friends to bless your child. Learn more…
Renewal of Vows, Milestone Celebrations
We are thrilled and delighted with the continued effort our couples place to honor their wedding anniversaries. We are often requested to conduct five and ten year anniversary ceremonies. Often couples enjoy returning to the Sonoma and Wine Country area to celebrate their renewal of vows. These services can be quite simple with just the couple or an intimate family gathering. Reverend Dalton and Your Ceremony Matters offer personalized ceremonies whether it is for renewing your vows, significant birthday, retirement, milestone achievement, and even a blessing for new work or a new home. The possibilities are unlimited.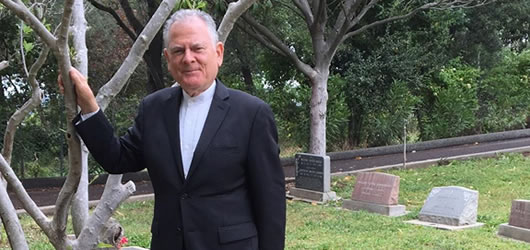 Celebration of Life and Memorial Services
As part of Rev. Dalton's formal ministerial experience, and therapeutic training – nothing is more sacred to him, than how we say goodbye to a loved one. He is sought after on a regular basis to preside over remembrance, memorial ceremonies, whether at a funeral home, community center, graveside service, mountaintop or family home. He frequently speaks at local churches, senior centers and open forums on dealing with grief and loss of a loved one, friend, neighbor, or fellow worker. Rev. Peadar sits on the Board of Hospice By the Bay.